Find an Obituary
Help remember your loved one with a thoughtful memorial, honoring the story of their life and family, as well as obtain details on their funeral arrangements. Click below to view our obituary listing.


Obituary Listings
When an obituary is published to our site, we will notify you by email. This service is free, and you may unsubscribe at any time.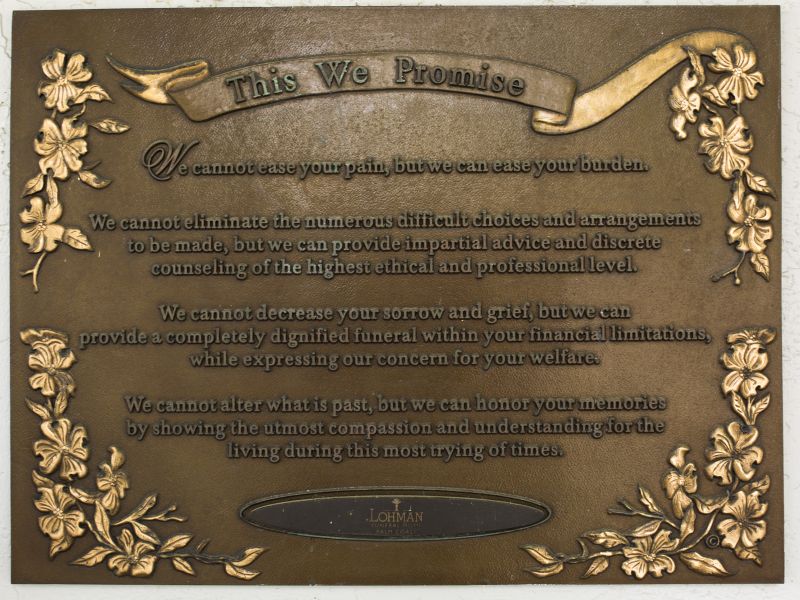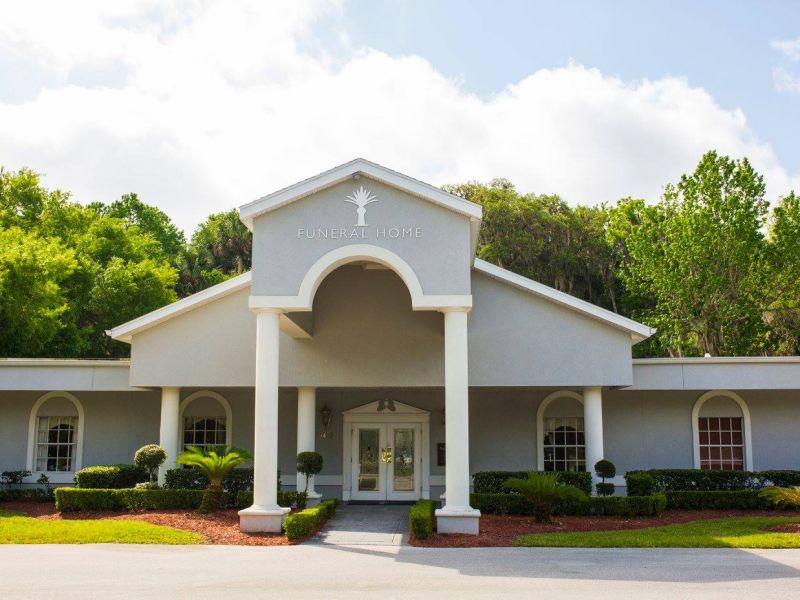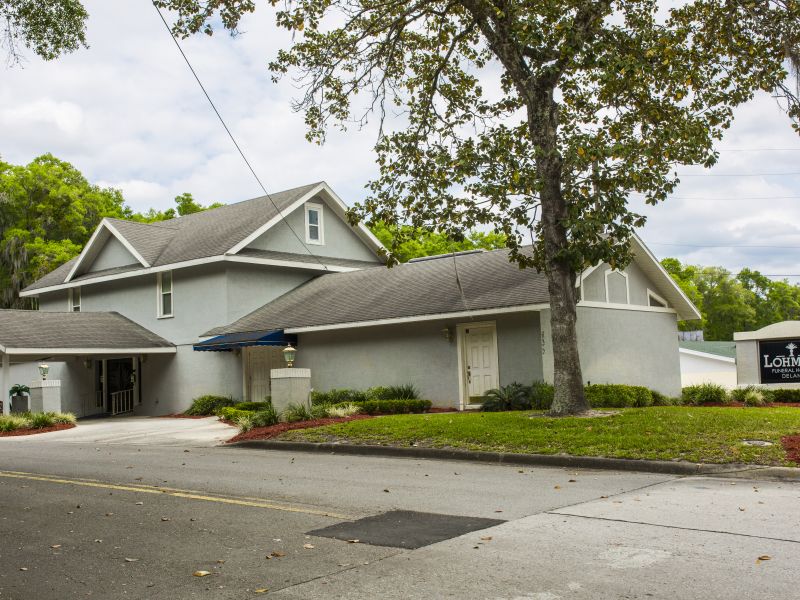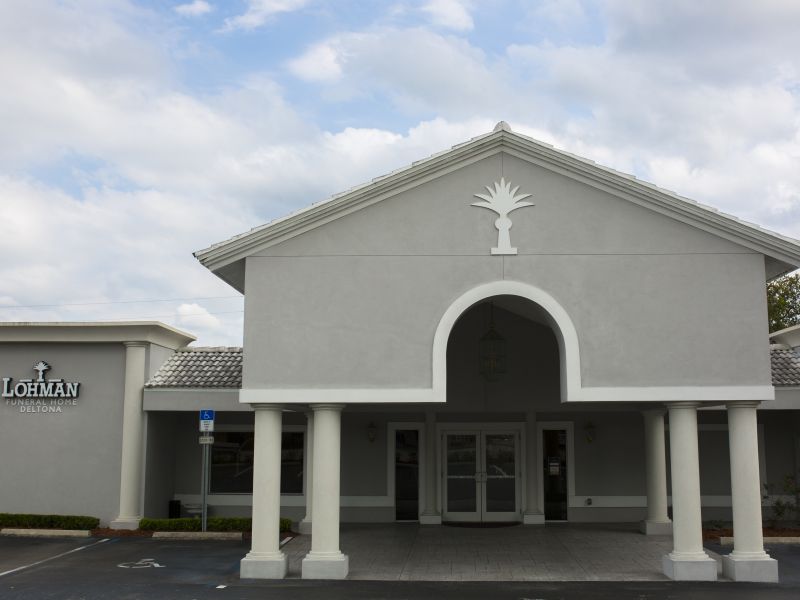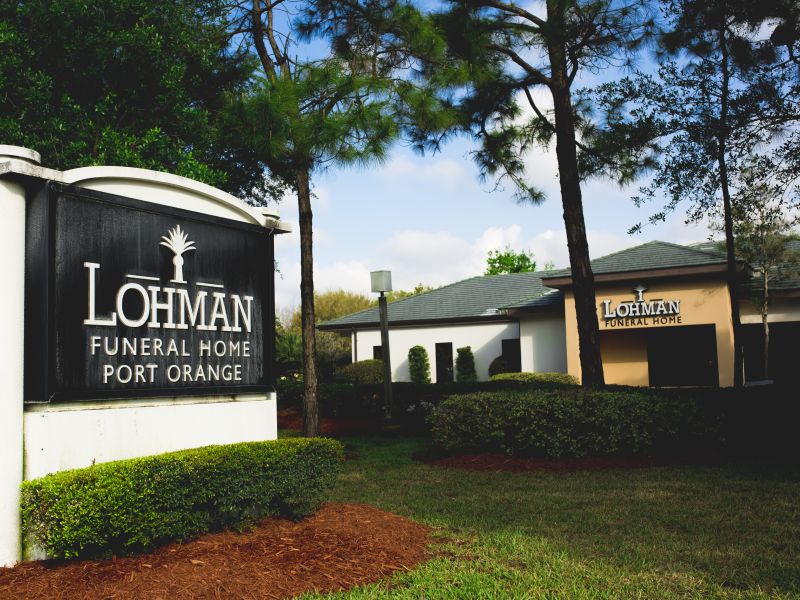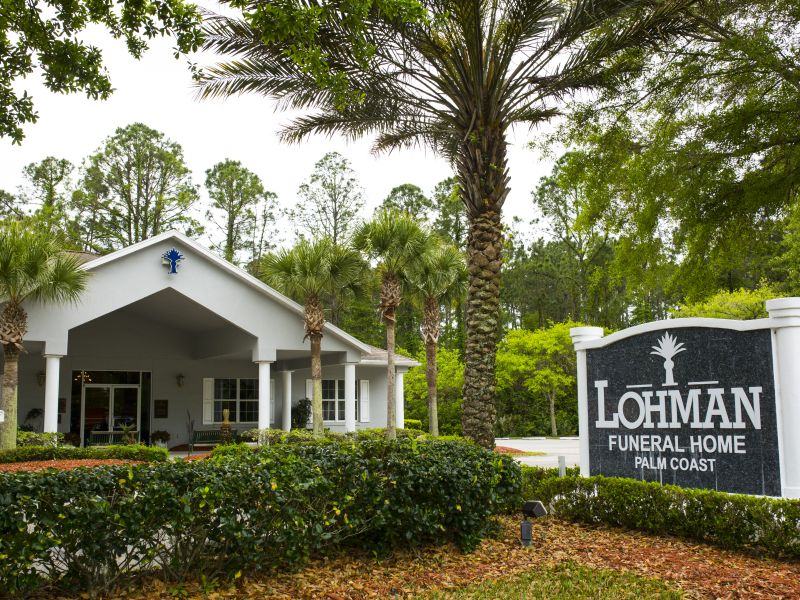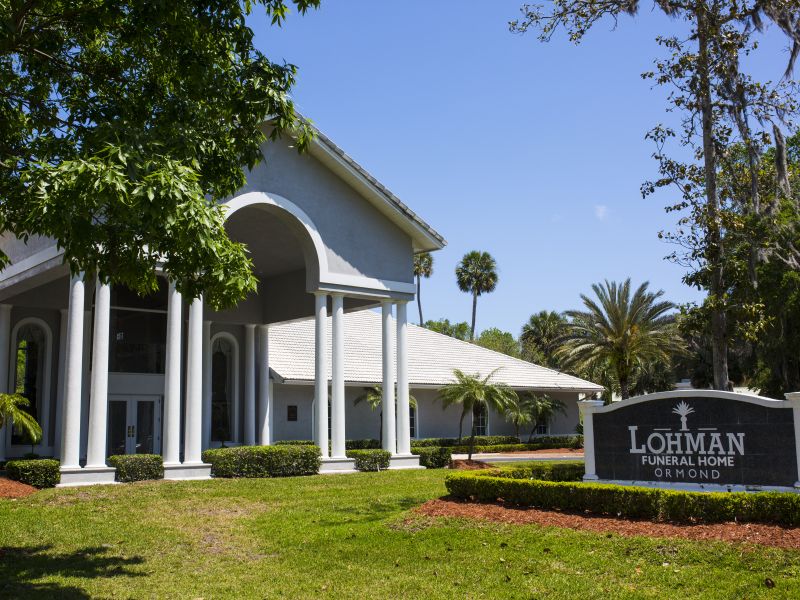 A Trusted, Full-Service Funeral, Burial & Cremation Provider
Serving Volusia & Flagler Area Families Since 1998
Of the many arrangements made after losing a loved one, the first is the selection of a funeral home. Our staff can help create a beautiful tribute and provide guidance and suggestions on the many decisions made when planning a funeral, cremation, memorial, celebration of life, and/or burial service.

We take pride in meeting the specific, and sometimes unique, needs of each and every family. Please use our website to learn about the funeral, cremation and permanent memorialization services we offer, as well as our pre-planning and grief support resources.

If you have any questions or concerns, please contact us at anytime. We are here to help you!
Wreaths Across America 2023
Help Support and Honor Local Heroes at Daytona Memorial Park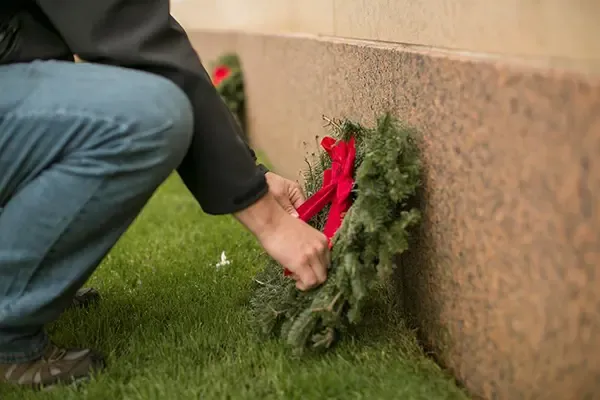 Last Day to Order is November 26, Midnight
Lohman Funeral Home Ormond Partners with Daytona Beach Jewish Funerals
Jewish Funeral Group launches dedicated resource to help families bury and mourn loved ones in the Daytona Beach area

Jewish Funeral Group announced it has launched DaytonaBeachJewishFunerals.com in partnership with Lohman Funeral Home Ormond. The digital platform provides comprehensive support, education, and information for those planning or searching for funeral services to understand and choose traditions and rituals appropriate for them.
Home to a dedicated Jewish community since the early 1900's in the Daytona Beach area, DaytonaBeachJewishFunerals.com provides both locals and snowbirds funeral and burial planning information and access to a broad range of services. Dedicated to ensuring comprehensive education and services are available to everyone, Daytona Beach Jewish Funerals provides information regarding funeral and shiva rituals, pre-planning and at-need planning, and community resources.
In partnership with DaytonaBeachJewishFunerals.com, Lohman Funeral Home Ormond offers services in accordance with longstanding Jewish traditions, including a Tahara room for ritual washing and Yahrzeit calendars and reminders. Lohman Funeral Home Ormond was purposely selected based on its leading family care and community relationships.
Plan Ahead
Advanced planning is a thoughtful and considerate act that your loved ones will truly appreciate when the time comes.
Customized Tributes
Customizing the service for your loved one allows you to truly honor their memory with unique and personalized details.
I just want to thank the funeral director, Tami, as my family just had a death and she was compassionate and handled everything that our family discussed, she made that happen! Thank you Tami!!!

Richard T
March '23 - Daytona
My special needs adult son Shawn passed away in January very unexpectedly. The police who came to our home highly recommended Lohman's. They were the most caring, wonderful people I have ever met! Everyone was helpful and took care of everything for me since I had no idea where to begin, and gave me a folder of invaluable information. I recommend this funeral home to anyone who experiences a loss whether unexpected or long awaited. The empathy and sympathy help get us through the worst of the shock

Denise P
February '23 - Daytona
We held my father in law's celebration of life ceremony here and they did an amazing job. Skip and Josh were so kind, patient and helpful. They made a difficult time as easy as possible...

Shelly R
February '23 - Ormond
I recently attended my uncle's funeral, and Candace at Lohman Funeral Home was wonderful, she was incredibly caring and genuine, and really go above and beyond to ensure our wants and needs are met. She made our difficult day a little better. Thank you!

Ashley O
February '23 - Port Orange
The experience that I had with Lohman when way beyond my expectations. On short notice, they oversaw a Cremated Memorial for my daughter. Family, guests and friends were highly impressed. I would definitely use them again. Seek (Tim) McPadden out. He has a ton of information.

Larry K
January '23 - Port Orange
I recently attended "Coping With Colors" at Lohman Funeral Home and had a wonderful time. This event is a brilliant way to help cope with loss as it gives you a couple hours to open your mind to your creative side! Having recently experienced multiple losses in my immediate family, I found this very relaxing! Can't wait to attend another class! I also impressed myself with my adorable Flamingo (who I named Farrah)!

Patricia R
January '23 - Daytona